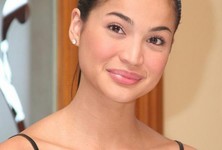 What will you feel if accidentally you drop off your pants, underwear or with Anne Curtis' case – her top? This has been all over the web – pictures of Anne's cute-pinkish-nipple that suddenly showed up.
I feel a little remorse that Anne Curtis is experiencing shame because of this incident. But, I feel this will make her to be the most talked about artist now – right after the scandalous pictures of Derek Ramsey and Angelica Panganiban.
This is definitely another "wardrobe malfunction" (just like when Emma Watson attended the Harry Potter premier and her underpants is vividly seen)! Anne Curtis and Sam Milby talked about this incident.
Where are the photos???? GOOGLE IT!

Watch the interview here: