This was written using my blogspot account on September 4, 2007 – which means this was not updated for almost three years ago. Steve Jobs is not yet in here.
We've been always informed, especially like us mediocres, of who's who are in the Top Rank of Richest in the World. Sometimes, we wanted to know them to be inspired or simply making them the model of our lives, which we thought that someday, we'll be able to reach what they have reached. It wasn't easy. Well, it's easier if you're ancestors are rich and eventually you'll inherit everything they owned. But, that is not the case for these richest men in the world. Although some are because of inherits, but most of them is because of self-sacrifice, motivation, persuasiveness and belief in their power to become rich. Let's name them down.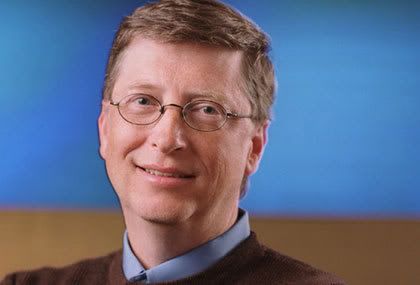 1. Bill Gates – Net Worth $56billion
Who doesn't know Bill Gates? At his 50′s, he is now the richest man because of his greatest invention in the Computer world, Microsoft. I can't imagine what will happen in this internet world if Bill Gates did not come up with this thing. Now, his company has released the latest operating system, Vista, which perhaps will not let Bill Gates left the throne on the number one richest man in the world.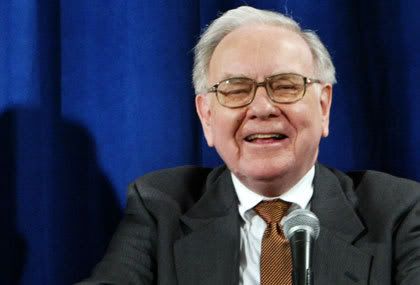 2. Warren Buffet – Net Worth $52 billion
If there's one person in the rank I admired most, that is Warren Buffet. Beyond those meekness in his actions, reactions and deeds, still, Buffet is aperfect example of a rich man who has humble beginnings and still staying humble. His stock investing made everyone of us, even myself too do the same, just like what he did. Trully, this man deserves to be named as the Richest Man in World, not only monetarily but morality-wise.
3. Carlos Slim Helu – Net Worth $49 billion
Suprisingly, our Top 3 doesn't consist of Americans. Carlos Slim is a Mexican who owns the largest Telecommunication company in Latin America.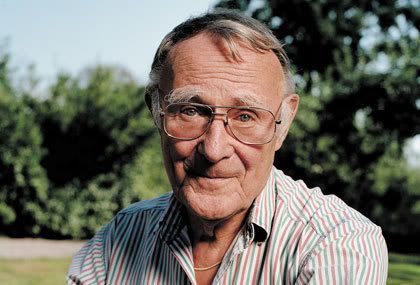 4. Ingvar Kamprad & family – Net Worth $33 billion
An 80-year old Swedish grabs the 4th place in our Richest Men in the World. I love Ikea products. I love all the household stuffs and all the matress and sheets you thought that only in the Royalty can afford to buy. Ikea made it possible to bring to us all the Rich Families could afford to use. However, I didn't know that the founder of my favorite furnitures is one of the Richest Man in the World. You too, I guess.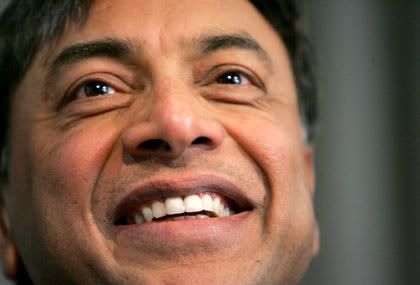 5. Lakshmi Mittal – Net Worth $32 billion
Mittal is an Indian national who is most famous in the steel industry. He inherited this business from his family who has the steelmaking business in India. From India, Mittal expanded their business and reached the span of more than 60 countries.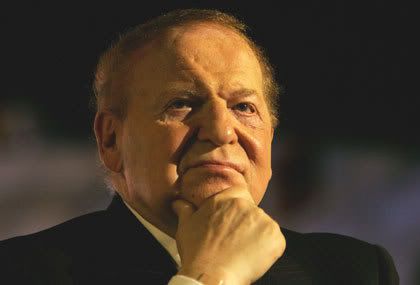 6. Sheldon Adelson – Net Worth $26.5 billion
Have you watched the Ocean's Eleven or any movies with the Las Vegas-setting? You're right. Owners of this casinos and hotels are definitely rich. Adelson is one of them. Not only that he's famous in Vegas, but also outside the US, especially in Asia.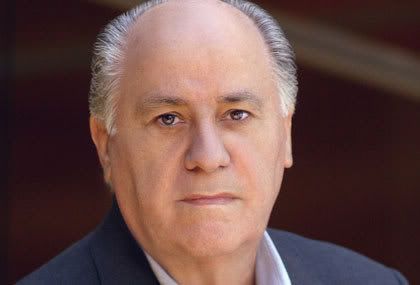 7. Amancio Ortega – Net Worth $24 billion
I have been astounded with the different clothes and coats in stores I visited. I only can afford to visit them coz they are so expensive. But, if I have this most desired clothes to buy, it's from Zara. Their clothes are so fashionable and elegant. This is owned by our top 10 richest man, Amancio Ortega. Although, this is not his only business, but diversified investments made him so rich. With the help of his wife Rosalia Mera, who is a designer for gowns, Zara retail store has been expanded to 64 countries.
9. Li Ka-shing – Net Worth $23 billion
It is so often that an Asian will be known for being the most rich person in the world. But, Ka-shing proves the whole world wrong. With his diversified business, Ka-shing's company is a major supplier of electricity to HongKong, a cell phone provider, a retailer and real estate developer. Chinese, being the most numbered nationals in the world, will definitely made Ka-shing to be one of the richest man in the world.

10. David Thomson – Net Worth $22 billion
David Thomson inherited after his father Kenneth Thomson, the Thomson Corporation. I remembered all my accounting books are published and distributed by this Company. Investing in information is really a tough and challenging niche to begin with. But, the Thomson Corporation proves that information is more than a wealth or business. It is a knowledged you'll learned, and wisdom you'll inherit.
If you wanna see all the Top Billionaires in the World, visit the Forbes Magazine. There are more to find out and look up to for being so successful but stayed simple as they can be.